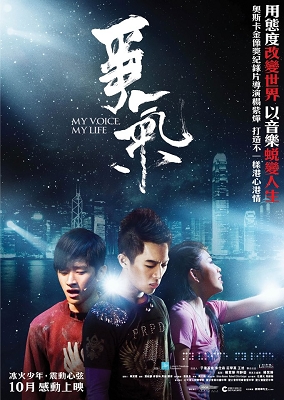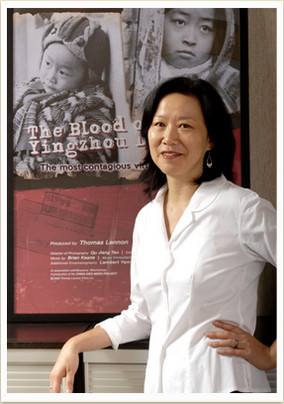 "My Voice, My Life" 《爭氣》
Charity Gala Premiere
co-presented by HKU Foundation, L plus H Creations Foundation and Lee Hysan Foundation

This documentary is directed by Oscar-winning filmmaker
Ms Ruby Yang (楊紫燁), Hung Leung Hau Ling Distinguished Fellow in Humanities hosted by the Journalism and Media Studies Centre and Scholar-in-residence of the Shun Hing College.

The Charity Gala Premiere was held on October 7, 2014 at The Grand Cinema, Elements. Proceeds from this Gala benefits the First-in-the-Family Education Fund, which creates equal learning opportunities for first-generation University students from grass-root families.

"My Voice, My Life" follows an unlikely group of misfit students from four Hong Kong high schools cast together for a musical theatre performance. From low self-esteem to visual impairment, each student confronts unique personal challenges in the process of developing his or her character.

去年八十位來自四間被視為弱勢學校的中學生,參與演出一個糅合品格與 藝術教育的音樂劇。《爭氣》由綵排首天開始,一直紀錄這班年輕人在長達半年的嚴謹訓練中,展現的毅力、專注力、及待人處事受到前所未有的衝擊,從而經歷一次生命蛻變的成長旅程。

Trailer